Hey guys, last night I spent some time making a couple of merchant badges that can be used for websites to show that they accept Peercoin. Take a look, EDIT: Instead of working on the old ones, I decided to make some new ones.
If you guys want any more changes, let me know. EDIT 2:Alright, I made some changes to the originals.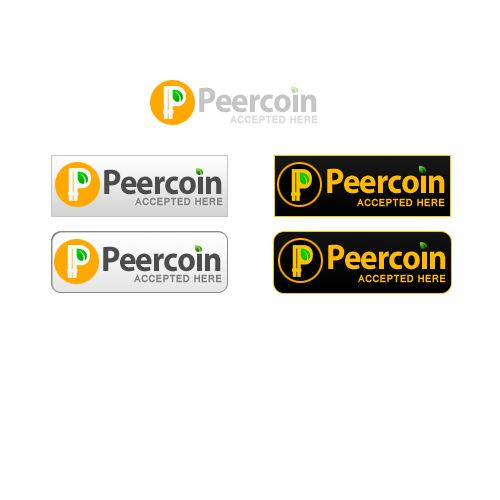 Use this link to download the badges as JPEG & PNG:

I'm open to suggestions and any minor changes you think are needed. I can also upload the .psd's if requested so you can do whatever you want with them.
Note: Credit to sprite for letting me use his medallion/coin design logo.
Cheers.