So the Peerunity theme competition didn't exactly work out as planned. For those who weren't paying attention, most designers refused to work with us without a guarantee of being paid. Speculative work such as design contests just didn't agree with them. We did however receive 2 entries, which I've included below.
So what is the plan now? We were previously talking about doing a 99designs contest, but it seems that is off the table now since the designers don't actually make us a .qss file. Here is Jordan's response to me…
[quote="Jordan Lee"][quote="Jordan Lee"]I'm just thinking ahead to what happens after we get our winning design. There is still a great deal of work to be done to get the design into a usable state. I'm afraid there is a real risk we will pay $900 for a design and then struggle just as we are now to find someone to convert the design to a .qss stylesheet. It's not a trivial task. In fact, it is harder to make the stylesheet match a specific design than it is to just create an attractive stylesheet because if you can't figure out how make something appear the way you want it, you have the liberty to pick another appearance that is technically simple to produce. When I proposed 99designs I was under the mistaken impression that we could get a stylesheet from it. Where that is not true, I am not convinced a photoshop design is progress.
One alternate idea is to identify a number QT clients (for other coins) that are attractive and look in GitHub to identify the developers and approach them directly about working with us.[/quote]
I would say begin searching for a candidate by examining other clients, which will take some time. Meanwhile, let the contest expire. Maybe we will get lucky and someone will submit an excellent design before the 7th. If not, we will then be in a position to guarantee payment to someone who had created a good design in another client.[/quote]
So I let the contest expire. These were the only 2 submissions we got, which I think need significant improvement if we were to use either style…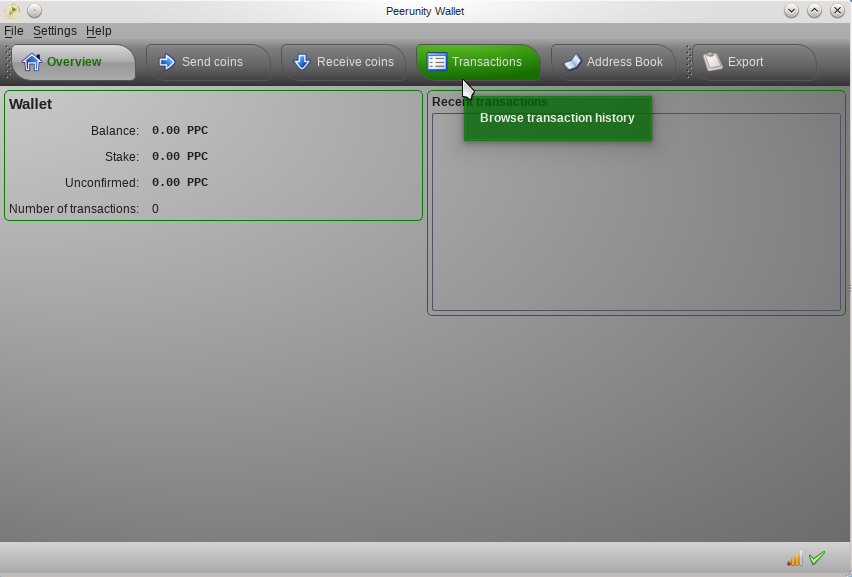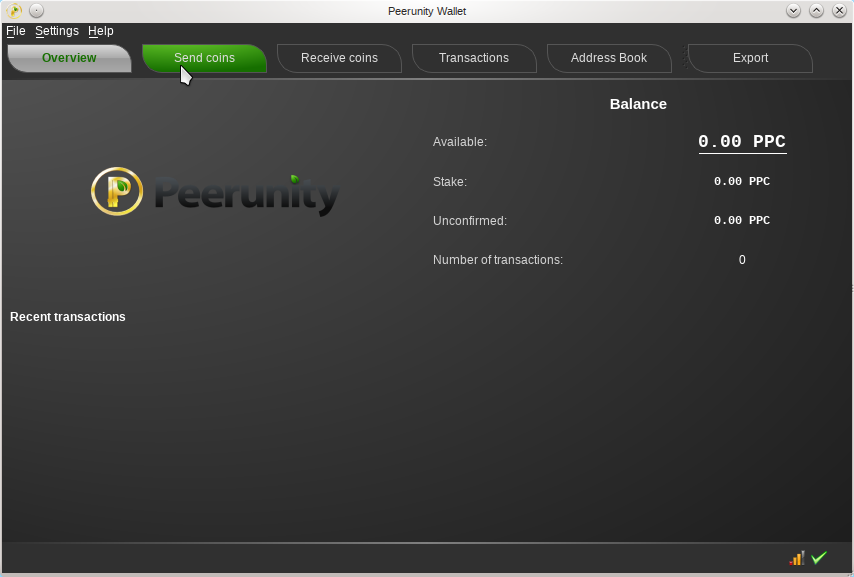 So today I started going through the qt clients for all the major coins. I went down the list on coinmarketcap. The problem I found is that about 90% of coins seem to use the standard gray, which is pretty pathetic if you ask me. River gave me this link confirming what I was seeing. Check it out. It turns out that wallet design and development is a wide open field with barely any serious competition as of yet. We could really make some progress here with Peerunity…
http://coinjoint.info/arent-coins-focusing-wallet-development-innovation/
So I got down to about coin 20 and I started skipping around because I was getting disappointed with what I was finding. I finally just stopped because I wasn't finding anything else worth looking at. Here are the wallets I did find that had a specific design…
[size=18pt]Mastercoin:[/size]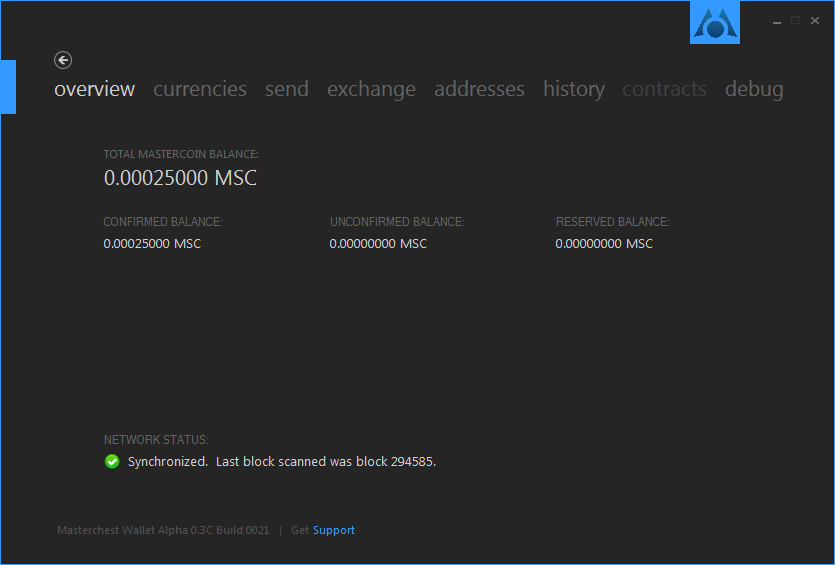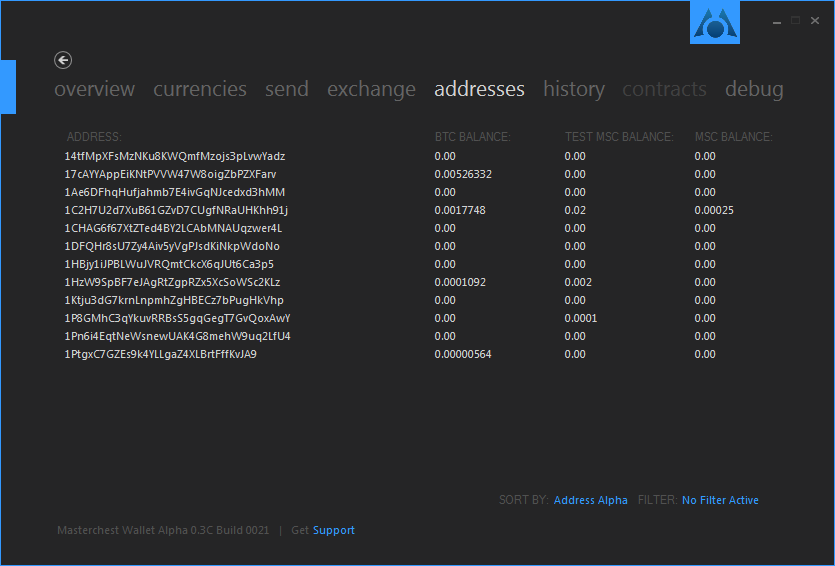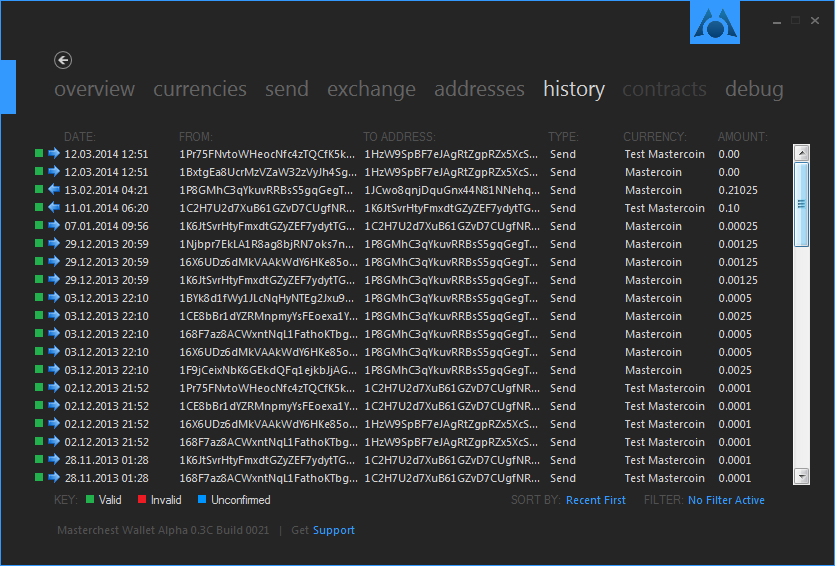 [size=18pt]Megacoin:[/size]
[size=18pt]Worldcoin:[/size]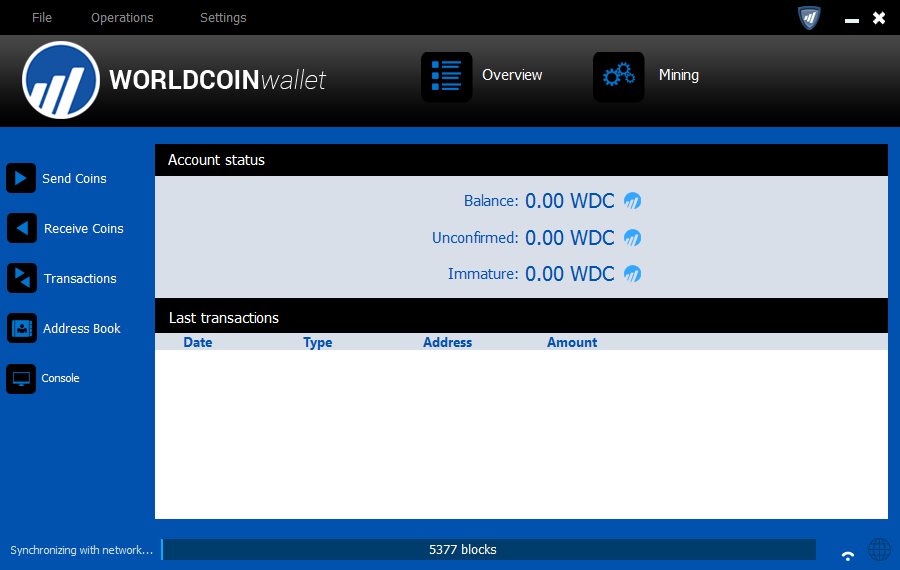 The Megacoin and Worldcoin wallets aren't exactly my favorites, but I actually really like the Mastercoin wallet. It's the ONLY one I found that I like and I believe it fits more with the style of Peercoin/Peershares/Peerunity. It's simple and clean looking. I'm not saying we should copy it, but I think we should probably try and get in touch with the original designer and see what he'd be able to do for us. I'm not exactly sure how to find him though. I imagine you can find out through the Mastercoin Github page right? What do you all think?